Welcome to the Ryokans & Hotels of Osaka!
Osaka has many diverse tourist attractions.
This website introduces a selection of the city's ryokans & hotels, which can best suit your sightseeing needs in Osaka.
We are waiting for your visit, and the chance to make your trip to Osaka a special one through our spirit of "omotenashi" hospitality.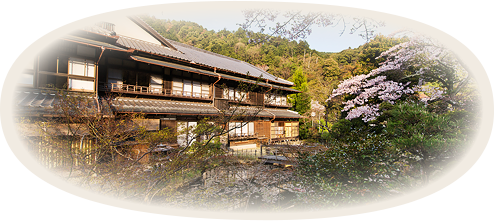 Osaka Castle

The building is a history museum, and on the second floor of the main tower there is a popular corner where you can get your photo taken in period attire.
Kaiyukan

Kaiyukan is one of the largest aquariums in the world.
The Kaiyukan's exhibition concept is based on the "Gaia Hypothesis".
Expo Park

The Expo'70 Commemorative Park was built on the site of the Japan World Exposition (Osaka Expo). A symbol of Osaka to rank with Osaka Castle.


Dotombori-suji

A lively shopping street where it is fun to walk around thinking about whether to eat ramen, okonomi-yaki, tako-yaki, yakiniku, nabe (hot-pot), or food at a Japanese pub.
Kuromon Market

The market not only sells ingredients, but also has a variety of restaurants offering meals cooked with fresh foodstuffs at reasonable prices.
Shinsekai

Downtown culture and the retro atmosphere of old neighborhoods are becoming more and more popular.


Kinkakuji

The chisen kaiyu style garden has been designated a Special Historic Site and a Special Place of Scenic Beauty. Its centerpiece is a kyokochi ("mirror pond") which reflects Kinkakuji on its surface.
Todai-ji Temple

The Temple was built in the Nara period and is famous for its "Daibutsu" ("Great Buddha").
Himeji-jo Castle

Either because of the beauty of the white mortar used to make the walls, or the beautiful sight of the herons which often fly over it, the castle is also called Shirasagi-jo (White Heron Castle).

Page Top